110mm wide Polypropylene hand scraper, 254mm long, with hanging hole.
This scraper is very good in normal use on smooth surfaces.
Being plastic it is less likely to scratch some surfaces.
A good quality scraper with a deeper blade, which easily removes stubborn dirt, gum or mud from floors, including tiled and laminate floors without damaging them. Allows you to remove spillages with ease, especially in kitchens. Designed to match the colour coded interchangeable handles. Replacement blades available.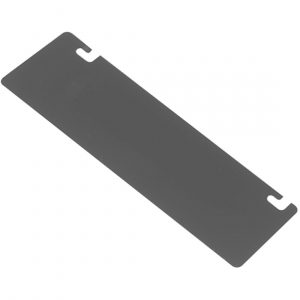 200mm wide replacement blade for the long handled heavy duty floor scraper. Designed to remove grease and dirt deposits from hard floors, these scraper blades make cleaning any commercial kitchen a breeze. The blade is made from a mixture of steel and aluminium that provides excellent durability. Designed for use with the colour coded interchange handles.