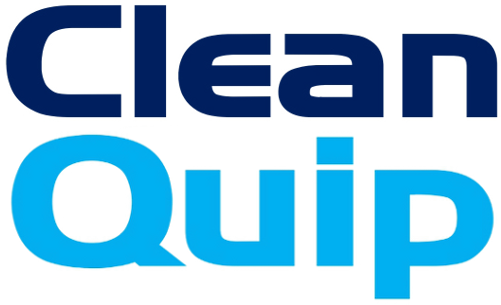 Paper Vacuum Bags For Karcher CV30 / CV40 Upright Vacuum Cleaners (1×10)
Paper Vacuum Bags For Karcher CV30 / CV40 Upright Vacuum Cleaners.
Pack of 10.
| | |
| --- | --- |
| Brand | CleanQuip |
| Unit of Sale | 10 Bags |
| Lead Time | Normal |
Paper Vacuum Bags For Karcher CV30 / CV40 Upright Vacuum Cleaners.
Pack of 10.
Delivery – Wales Delivery is free to our local area post codes (SA & CF) for orders of £60 + VAT. Delivery – UK Mainland Delivery is Free of charge on orders of £150 + VAT within UK mainland. Orders under £150 + VAT will be subject to a handling charge of £9.95 + VAT.
SKU: NBK1H-PF
These Medical Grade Black Nitrile Gloves are constructed using 5mil powder free nitrile, offering better tensile strength and protection compared to either latex or vinyl. A beaded cuff prevents liquid from entering the glove, while the micro-texture finish ensures a secure grip at all times. The gloves are highly durable, ambidextrous and suitable for a range of industries. Approved for food contact and medical use, these Black Nitrile Gloves are ideal for a variety of single-use care applications, including nursing, dentistry and care home work. Their robust nitrile construction gives them excellent strength, making them suitable for handling a range of materials both within and outside the care industry. See full description below.
Related products
SKU: EWB3SWEEP
Adjustable brush height settings
Furniture protection bumper
Hygienic topside dust emptying system
High level pick-up
Helix nylon tufted brush
105cm handle and low body height
SKU: EWB525
Quick, simple with excellent level of pickup
High impact body casing
Non-marking rubberised tyres
Steel twisted nylon bristle brush
Large capacity collection pans
105cm handle and low body height
SKU: DUP420ST
The Duplex 420 Floor Steam Cleaner model, with a cleaning width of 420 mm (16?), gives 'right to the edge' cleaning, combining brush agitation and steam on all floor surfaces, alongside walls and into corners. Steam is supplied to one of the contra rotating brushes and therefore floors are left sanitised and virtually immediately dry. Steam floor cleaners, like the Duplex 420/Steam clean without the need for aggressive or toxic chemicals. This makes the use of steam floor cleaning equipment extremely ecologically friendly and economically viable. Used widely but not exclusively in the care home sector, veterinary practices and schools. The machine is also supplied with the standard fluid tanks, allowing it to be used in steam or standard cleaning mode as required.
SKU: FC.SW.001
Our CleanQuip™ professional sweepers are designed for maximum pick up, ease of use and high level of productivity. The patented dual sweeping system that will pick up litter, cans, bottles and even half a brick. Brilliant for large area carparks and school playgrounds, university and college campuses.
SKU: MA-SD-010
WHAT IS THE MULTIWASH II 340/PUMP BATTERY?
A powerful battery powered scrubber dryer that cleans nearly every floor type, creating a practical and versatile floorcare solution. The battery provides a continuous run time of 50 minutes and the quick change battery system allows you to double the run time with a second battery and the machine features a battery status indicator to let you know when the battery needs re-charging. It combines a high brush pressure of 250g/cm2 for maximum cleaning power with a 4 litre capacity for maximum productivity.
SKU: DUP620
The Duplex 620 is the largest in the unique series of Duplex Floor Cleaning Machines. With it's 620 mm cleaning width it is ideally suited to the larger facility such as sports halls, entrance lobbies, corridors, dining halls, public buildings etc where there is a large space to clean. With the Duplex 620 Floor Cleaning Machine such tasks are tackled with the minimum of time and effort.
SKU: BSCPRO-1558E
http://www.youtube.com/embed/cgn2AZ9cwyk SpotClean Pro™ is our most powerful portable spot carpet cleaner. Use for easy spot and stain cleaning. What makes the SpotClean Pro™ an effective spot cleaner? SpotClean Pro™ combines powerful vacuum suction, brushing action and cleaning solution to remove dirt & stains. Its long hose and power cord let you clean hard to reach areas on area rugs, stairs & upholstery. The SpotClean Pro™ features a large capacity tank that allows for less frequent trips to the sink!
SKU: DUP340
https://www.youtube.com/watch?v=IwEFbRPvP3k The Duplex 340 Floor and Carpet Cleaning Machine is the perfect choice for cleaning countless floor types. These include carpets, tiles, wood, vinyl, safety flooring, non-slip flooring, entrance matting, Polysafe, Timbersafe, Marley, Flotex, Altro, Tarkett and many more.