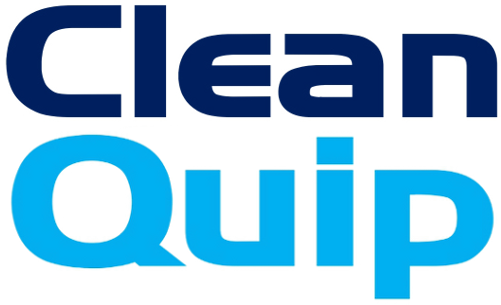 Vacuum Cleaner Cable (Plug In) 12 Metre x 1mm 2 Core Black
Fits : Numatic JVP and NVP models This power cable is 12 mtrs long.
Colour: Black.
| | |
| --- | --- |
| Brand | CleanQuip |
| Unit of Sale | Each |
| Pack Qty | As Unit |
| Lead Time | Normal |
Fits : Numatic JVP and NVP models This power cable is 12 mtrs long.
Colour: Black.
Delivery – Wales Delivery is free to our local area post codes (SA & CF) for orders of £60 + VAT. Delivery – UK Mainland Delivery is Free of charge on orders of £150 + VAT within UK mainland. Orders under £150 + VAT will be subject to a handling charge of £9.95 + VAT.
SKU: 127520
The 2 ply T6 auto shift system toilet roll system is a modern, efficient system ideal for low - medium traffic washrooms with a primary focus on guest satisfaction. Each roll has 90 metres of premium, soft 2-ply paper for ultra comfort and absorbency. These rolls offer a superior look and feel with the right performance, as well as creating a hygienic, cost-effective washroom solution.
A Premium soft compact toilet roll with 90m that fits into the T6 Tork dispenser toilet paper compact roll twin.
A high capacity compact system with back-up roll automatically into place.
For use with Tork T6 dispensing systems
2-ply tissue
Soft on skin and highly absorbent
Suitable for all washrooms
Roll length: 90m
Pack of 27
Colour: White
Related products
SKU: DCL180ZB
Models DCL180 are handy cordless cleaners of cloth filtration type powered by Makita Li-ion battery;
Up to 20 min run time with 3.0Ah battery
Excellent suction power.
Ideal for cleaning after work in domestic property.
Bag-less 2-stage cloth filtration system allows for easier cleaning and quicker debris disposal.
Filter and pre-filter are washable in soapy water for repeated use.
Ideal for vehicle cleaning.
Includes floor and sash nozzles for a variety of applications.
Ergonomic soft grip
Low noise emissions
SKU: EWB525
Quick, simple with excellent level of pickup
High impact body casing
Non-marking rubberised tyres
Steel twisted nylon bristle brush
Large capacity collection pans
105cm handle and low body height
SKU: VNP180
The Nuvac 180 has many similar features of the HENRY vacuum cleaner yet simpler and more cost effective for bulk purchases of tub vacs. Outstanding long lasting performance has made the Nuvac 180 one of our best selling tub vacuum cleaners!
SKU: DUP340ST
https://www.youtube.com/watch?v=IwEFbRPvP3k
Cleaning width of 340mm (13"), gives 'right to the edge' cleaning on all floor surfaces, alongside walls and into corners.
Steam supplied to contra rotating brushes - Sanitising floors and giving rapid dry.
Steam - No need for aggressive chemicals - Ecologically friendly, economically sound
Compact design. Cleans up to the edge of skirting, furniture & equipment as brushes are off-set to fit in corners etc.
Lifts dirt, water and grime from floor surfaces
Cleans carpets, Polysafe, Altro, Marley, Tarkett, Flotex, Timbersafe, contract carpet tiles, safety floors, non-slip resin floors, sports safety floors plus many more.
Used widely in Healthcare, Food and Leisure applications.
Product is accepted on the Water Technology List.
The Duplex Floor Steam Cleaner is exceptional; it washes, mops, scrubs, dries, polishes and disinfects all floor surfaces.
SKU: MA-SD-007
The Multiwash II 240mm is a multi-purpose and effective floor and carpet cleaning machine that washes, mops, scrubs and dries hard and soft floors. With a rotating drum that removes water and dirt from the brushes, you gain a spotless flor that's ready to walk on in minutes. Benefits of this scrubber dryer:
High-speed productivity
Highly effective on "difficult" floors including:

Non-slip safety floors
Low pile carpets
Escalators and travellators
Entrance matting

Quiet in operation
Accessible and removable tanks for fast filling and emptying
Leaves floors ready to walk on in minutes
Choice of brushes for normal, maintenance cleaning or intensive scrubbing
Available in different cleaning widths – 24cm, 34cm and 44cm
Optional trolley for ultimate manoeuvrability
Simple and easy to use
SKU: MA-SD-009
WHAT IS THE MULTIWASH II 340/PUMP BATTERY?
A powerful battery powered scrubber dryer that cleans nearly every floor type, creating a practical and versatile floorcare solution. The battery provides a continuous run time of 50 minutes and the quick change battery system allows you to double the run time with a second battery and the machine features a battery status indicator to let you know when the battery needs re-charging. It combines a high brush pressure of 250g/cm2 for maximum cleaning power with a 4 litre capacity for maximum productivity.
SKU: DUP280B
280mm cleaning width - Cleans, scrubs and picks up dirty water and grime leaving floors clean and dry in a very short space of time
Simple and fast to use - No trailing cables (Ideal for in/around swimming pool areas or other areas where water ingress may be a hazard)
Feather-light - Easy to manoeuvre
Battery run time - 1hr on carpet, and more on smooth hard surfaces
Offset brushes allow deep cleaning right alongside walls and skirtings, in corners, under furniture and around fixtures
Cleans vinyl, ceramic tile, non-slip resin, smooth resin, terrazzo, carpet including carpet tiles, wood, safety flooring, non-slip flooring, entrance matting, Polysafe, Timbersafe, Marley, Flotex, Altro, Tarkett and many more.
Ideal for care homes, vets, hospitals, retail outlets, leisure, catering and educational facilities etc.
SKU: VNR200
The Nuvac 200 has many similar features of the HENRY vacuum cleaner yet simpler and more cost effective for bulk purchases of tub vacs. Outstanding long lasting performance has made the Nuvac 200 one of our best selling tub vacuum cleaners!