Vehicle & Transport Cleaning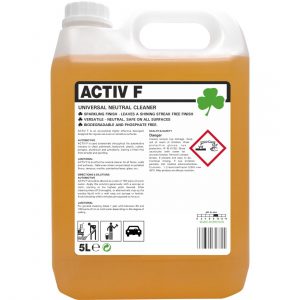 Activ-F is a neutral cleaner concentrate for use on all water-washable surfaces.
A viscous, orange liquid that contains a high active blend of emulsifiers with a long lasting, mild foam to leave a shining, streak-free finish.
Activ-F is a safe, neutral product that is suitable for the regular cleaning of glass, aluminium, upholstery, perspex, rubber, plastic and vehicle paintwork and body work.
Ideal for automotive applications as a safe neutral cleaner that leaves a clean finish free from streaks and spotting.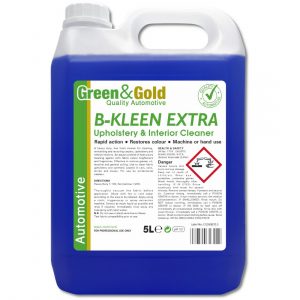 Heavy Duty Upholstery & Interior Cleaner
A heavy duty, low foam cleaner for cleaning, revitalising and restoring carpets, upholstery and vehicle interiors.
An aqueous blend of heavy duty cleaning agents with fabric colour brighteners and fragrances.
Use to clean upholstery and carpets in cars, vans, lorries and buses.
For use by professional valeters in the automotive and transport industries.
Telescopic waterflow cleaning brush for all general cleaning tasks. Removable head with soft feathered bristle tips. Standard hose fitting. 2 x EVA foam rubber grips.
245mm wide water flow brush, filled soft yellow Nylon, complete with extending twist and lock water flow handle (overall length with brush, 1150mm closed, 1780mm fully extended).
This product is ideal for cleaning windows, greenhouses, conservatories, caravans and vehicles.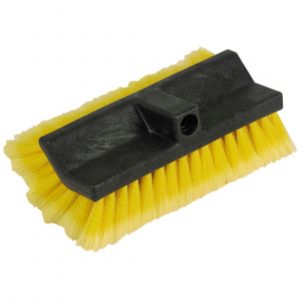 Waterflow cleaning brush head replacement. Soft bristles is ideal for cleaning cars, caravans, mobile homes, boats, conservatories and more. The softness of the bristles mean the brush does not scratch e.g. cars.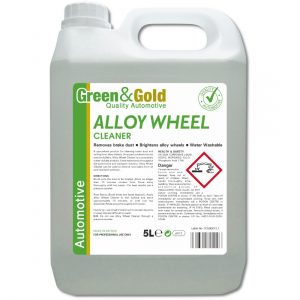 Alloy Wheel Cleaner
A specialised product for cleaning alloy wheels.
An aqueous blend of acids and emulsifiers, Alloy Wheel Cleaner is a completely water-soluble product.
Essential for cleaning brake dust and soiling from alloy wheels.
Used extensively throughout the automotive and transport industry.
High quality oil-dressed chamois leather cloth for smear-free drying and finishing of glass surfaces..
Dries surfaces fast
Strong synthetic wash leather for multi-purpose use
Works best on windows and glass
Oil dressed finishing provides a smear-free finish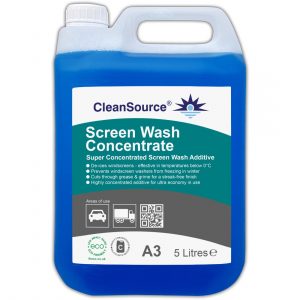 A concentrated Screen Wash Additive that cuts through grease and grime to leave a streak-free finish.
An aqueous blend of surfactants and isopropanol that remains effective below 0?
Ideal for screen washer bottles in cars, lorries, buses and tankers.
For use in the automotive and transport industry.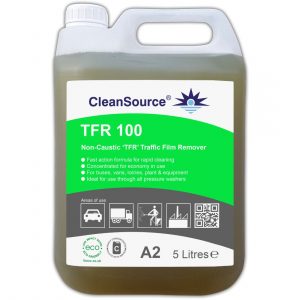 TFR 100 is a non-caustic traffic film remover 5L.
A caustic-free traffic film remover that is mild on surfaces yet removes heavy soiling rapidly.
A concentrated blend of specialised surfactants with corrosion inhibitors.
Designed to remove traffic film, oil and grease from vehicles.
Used as a safer alternative traffic film remover throughout the car valeting, automotive and transport industries.
Surfactants and waxes leave vehicle paintwork sparkling & streak-free
Neutral, dilutable cleaner - Safe on all surfaces: Paintwork, plastic, rubber, bodywork, perspex & aluminium
Widely used in the automotive & transport industry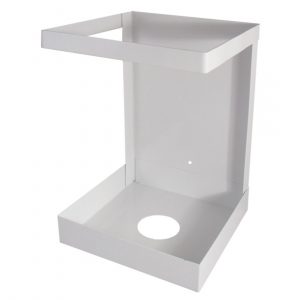 Disposable Seat Cover Dispenser - Metal frame Open to easily put Seat Cover Box in Height ID: 245mm Width ID: 140mm Depth ID: 140mm Diameter of Dispenser Hole ID: 50mm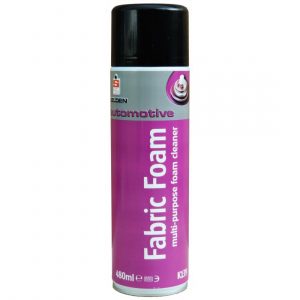 A high performance fast action multi-purpose foam cleaner suitable for a wide range of application. e.g. Fabric seats, carpets, head rests, headlinings, door fascia, plastics, plus a wide range of household and office items. Light fragrance freshens as it cleans.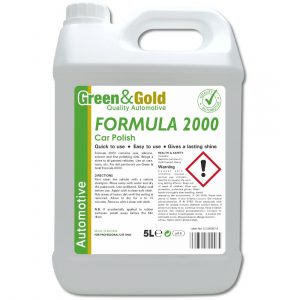 A high quality polish containing waxes and silicones for use on new and used cars.
A professional PDI car polish designed to enhance the finish of cars.
Quick-to-use, Formula Car Polish protects the paintwork, leaving a gloss finish.
For use in car valeting and the automotive and transport industries.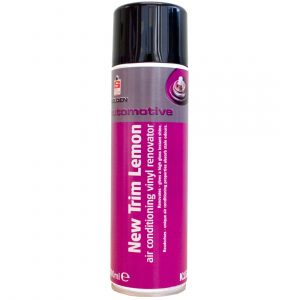 Dashboard and Vinyl trim renovator
Restores a 'new look' appearance to all interior trim
Acts as a dust repellant and anti-stat leaves a fresh lemon fragrance
Suitable for use on plastic and vinyl surfaces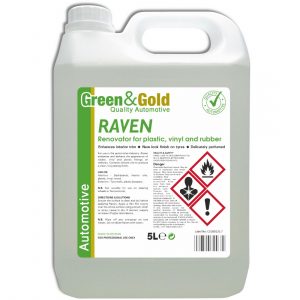 Renovator for plastic, vinyl and rubber.
Raven contains a blend of silicone, waxes and water displacing agents, allowing water to bead off the rubber.
Use on bumpers, plastic trims and tyres to create the wanted effect by controlling the gloss level of Tyre and Rubber Dressing.
For use in the automotive industry.