Welcome to Caterclean
The UK's trusted cleaning supplies provider for over 30 years. Delivering thousands of products across the UK everyday.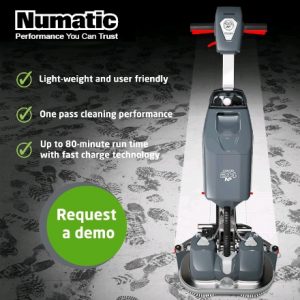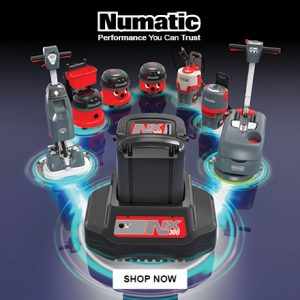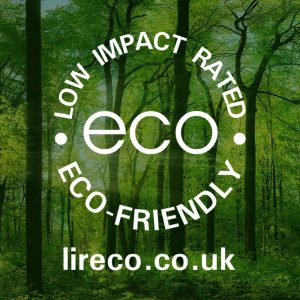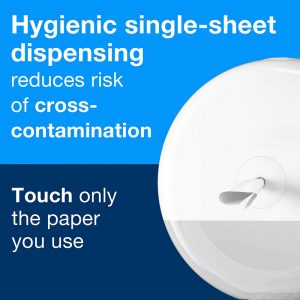 View our Latest Tech
View the videos on our latest machines that save time & money!
Best Sellers
Shop our best sellers to keep your facilities clean, safe & hygienic.
SKU: CBV01
Just tell me what to do...

I'll do the work!

The co-bot 1700 can be programmed to vacuum spaces as precise and efficiently as possible. With the i-team professional app, you can divide the room in several zones and view day to day information. It's also possible to create virtual boundaries to setup your device as precise as possible. No time for that? The co-bot 1700 can also program itself to perform the most efficient cleaning job.
Not all great things need time...

Get the job done fast!

The co-botic 1700 can keep working for up to 270 minutes. Want to keep working around the clock? By adding an extra battery to your inventory, you can alternate the batteries and keep working non-stop. Bonus: it can even be used overnight in dark areas without any trouble.
We make a great team...

Always the cleanest results!

It's possible to program the co-botic 1700 with the i-team professional app and give it specific cleaning instructions. Alternatively, the co-botic 1700 can program itself to perform the most efficient cleaning job.
We love Mother Nature...

Nothing wasted!

The co-botic 1700 is programmed to vacuum as precisely and efficiently as possible. Every bit of energy is used for cleaning - nothing wasted. Where the co-botic 1700 only used 50W in one hour, several alternatives would easily be using 1000W.
Safety doesn't happen by accident...

Cleaning and safety go hand in hand!

As the co-botic 1700 works on a battery, there are no cables involved. This instantly reduces the risk of falling hazards. By setting virtual boundaries in the app, you make sure the co-botic 1700 stays in designated areas.
A better way...

Easy does it!

By combining autonomous cleaning with the trained human eye, you can get most out of your cleaning operations. The operator and the machine make a perfect team as they can simultaneously execute repetitive and detailed cleaning jobs.
Are you looking for a supplier that cares?
Caterclean is a leading business-to-business supplier of Janitorial Supplies, Hygiene Products & Commercial Cleaning Equipment for delivery anywhere in mainland UK.
Established in 1991, we have over 30 years of experience in the hygiene & janitorial industry. We are grateful to have obtained the trust & regard from our clients, through maintaining a consistently reliable and personal service. Our customers are at the heart of everything we do, and we strive to go above and beyond to offer valuable advice and solutions, as well as supply high quality products that bring results.
With thousands of products in stock, backed up by deliveries within days of placing your order, we are able to fulfill the high demands of contracts from multiple sectors including; Education, Healthcare, Emergency Services, Facilities Management, Hospitality, Local Authorities, and many more.  Whatever your requirements, please do not hesitate to get in touch with us, we would be glad to help.
To make an enquiry, please contact our friendly team on