Industrial Cleaning Chemicals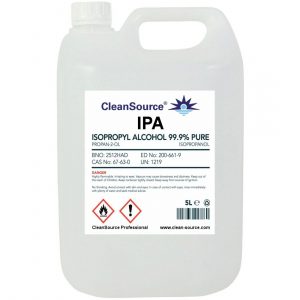 Our Non-Sterile 99.9% IPA has many uses and is manufactured to the highest standard. In the cleanroom setting, alcohol disinfectants refer to two chemical compounds, denatured ethyl alcohol (DE) and isopropyl alcohol (IPA) also referred to as isopropanol. IPA and DE are broad spectrum antimicrobial and are rapidly bactericidal, fungicidal and viricidal, killing most bacteria within five minutes of exposure.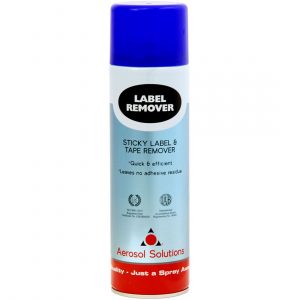 Sticky Label & Tape Remover Aerosol Can.
Quick & efficient.
Leaves no adhesive residue.
Dissolves the adhesives on stickers and labels to allow for an effective safe removal from a variety of surfaces.
12 x 500ml per case.