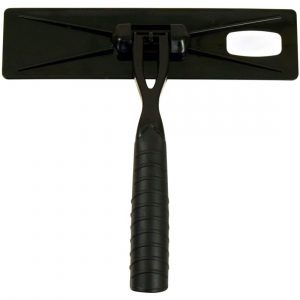 https://youtu.be/ndZh108LzNA
Clean internal windows, mirrors, glass, stainless steel and a multitude of hard surfaces easily with this versatile cleaning tool.
This tool leaves surfaces clean, dry and smear-free with minimum effort.
To be used with a microfibre pad.
Will also fit an interchange handle for high-level cleaning.
Has a comfortable soft grip handle and pivoting head.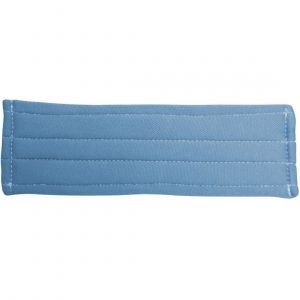 https://youtu.be/ndZh108LzNA
Blue microfibre pads are ideal for laminate and wood and in general areas.
Can be used on windows, glass areas stainless steel, laminated wood and a multitude of hard surfaces
The surface is left perfectly clean, instantly dry and smear-free
Washable microfibre pads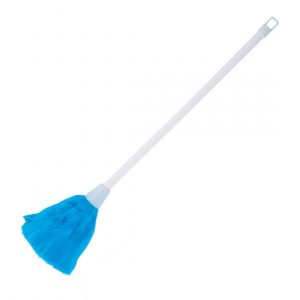 This feather duster is made from gentle, natural feathers making it ideal for use on blinds, lamps, furniture and ornaments.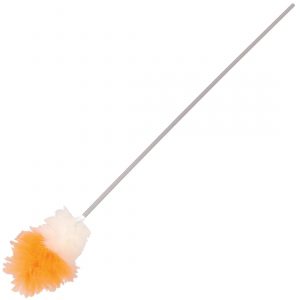 Made from hard-wearing natural fibres, the Lambswool duster attracts and holds dust, and is available in assorted colours with a range of three handle lengths.
Long handled cobweb brush with an extending handle. Allows for easy removal of cobwebs from any hard-to-reach areas. Ideal for ceilings and corners. Contoured shape and soft bristles remove dust and cobwebs from corners and baseboards.
Very soft and light 150mmø cobweb and dusting brush, filled with very soft flagged PVC bristles.
Blue only, with twist and lock extending handle, overall length with brush 1150mm to 1960mm.
No need for ladders - Long extending handle solves hard-to-reach cobwebs!
Close-bristled, wire frame brush ideal for reaching and trapping dust and cobwebs. Available to fit telescopic poles and heavy gauge handles.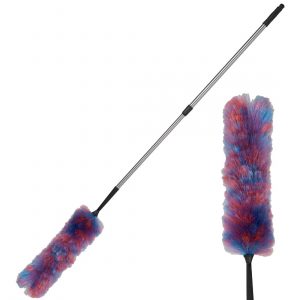 Very soft domestic cobweb duster, filled with attractively coloured blue/red PVC, dusting head.
Flexi head can be bent and curved to do different dusting tasks.
Dusting Head Size: 660mm by 60mmø
When complete with the two stage twist and lock extending aluminium handle, the overall length is 1480mm - 1960mm.
Light and easy to use.
Interchange High Level Telescopic Flexi Dusting Kit Complete (Extends 2.5m) Contains:
Lightweight, strong, rust-free alloy telescopic pole
Washable red sleeve can be re-used
Interchange flexi dusting tool frame offers extended reach & flexibility
This kit is ideal for dusting / de-cobwebbing in high up and difficult to reach areas e.g. windows, corners of rooms, on-top or behind wardrobes and cupboards etc.