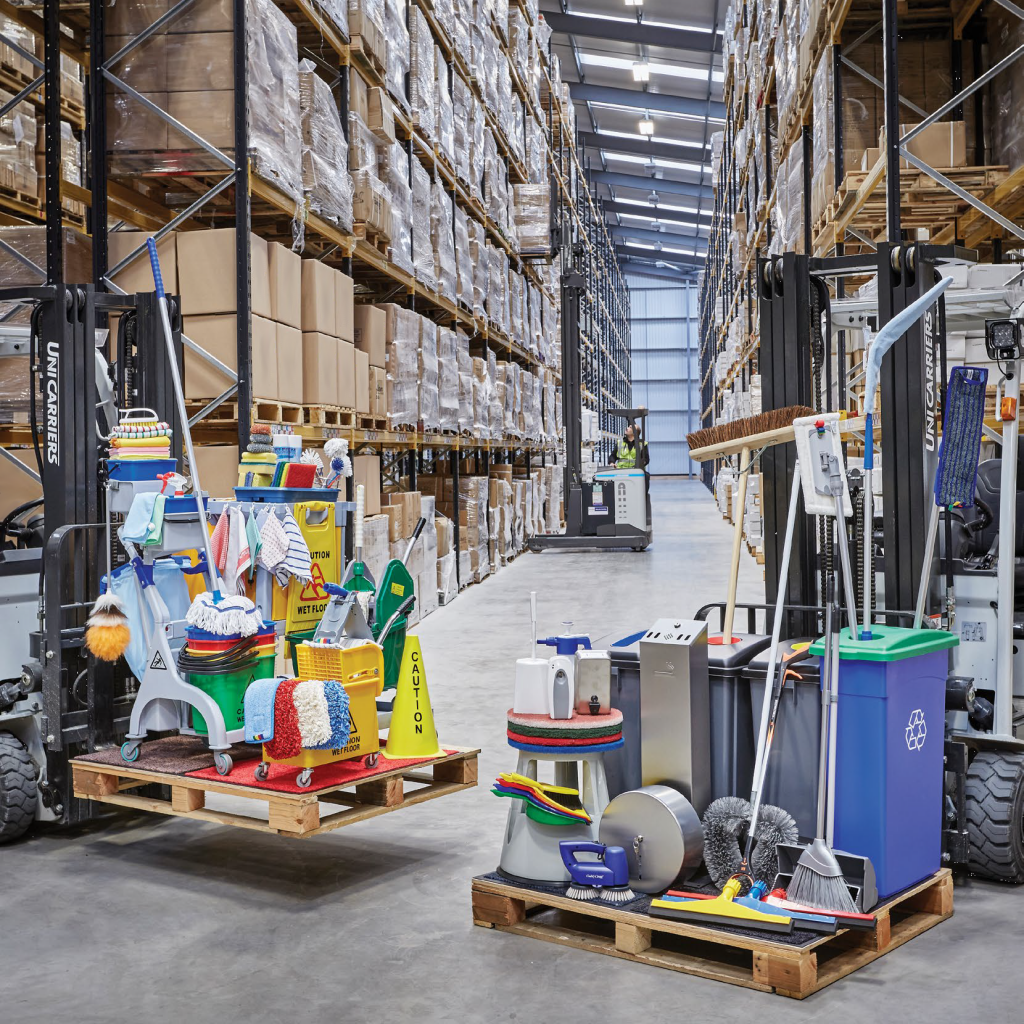 Our Purpose
Our main company purpose is "Cleaning supplies made simple".
We do this in three main ways –
Choice – of product range, price and shopping channel.
Quality – with different product and service options.
Service – by setting industry standards, speed to market and making it easy to do business with us.
Our History
Established since 1991 on the basic principle of high quality cleaning products, affordably priced. Today Caterclean's product range covers everything from toilet paper to vacuum cleaners, hand cleaners to black bags, floor scrubbing machines to first aid kits, and everything in between.
At Caterclean, we understand the pressures of a cleaning & facilities manager – so trying to make your life easier is at the heart of what we do.
Direct to you
Our offices & warehouse location are based in Swansea South Wales, coupled with our bulk storage facility – we will deliver all over the UK (wherever you are, its never too far!)
Our Values
As our business grows we seek to develop a caring culture. Our values are at the heart of everything and everyone at Caterclean. We work hard to ensure they are demonstrated in everything we do.
Each of our values can be clearly defined and have associated behaviours.
Integrity
Be open and honest to ourselves, colleagues, customers and suppliers. "Do what is right, not what is easy"
Service
Enjoy
Create a fun and engaging environment in which colleagues feel fulfilled, trusted and appreciated. Work hard – have fun – make a difference.
As we grow, we put our success down to:
Competitive Prices;

We are committed to supplying cleaning supplies & equipment to our customers at competitive prices.

Customer Service;

 We handle hundreds of orders every week, and our team is trained to give every call and order the attention our customers deserve.

Quick Delivery;

We pride ourselves on fast dispatch on all stock items.

A Growing Range;

 We stock over 2,000 products in order to fulfill our customers' needs.
At Caterclean, we are conscious of our environmental responsibility and our team are committed to keeping us green.
We are committed to ensuring that every aspect of our organisation and supply chain are free from slavery and human trafficking.
Caterclean Supplies, Brickfield House, Meadow Street, Swansea, SA1 6RZ, UK.
VAT No: GB 484 2421 48.