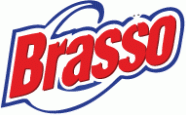 BRASSO Brass & Metal Wadding 75g Tin
Classic brass & metal polish
Polishes metals to the highest shine
Use on brass, copper, stainless steel and chrome
| | |
| --- | --- |
| Brand | Brasso |
| Unit of Sale | 75g Tin |
| Pack Qty | 6 Tins |
| Lead Time | Normal |
Classic brass & metal polish
Polishes metals to the highest shine
Use on brass, copper, stainless steel and chrome
Delivery – Wales Delivery is free to our local area post codes (SA & CF) for orders of £60 + VAT. Delivery – UK Mainland Delivery is Free of charge on orders of £150 + VAT within UK mainland. Orders under £150 + VAT will be subject to a handling charge of £9.95 + VAT.
SKU: CE-JT-008
The Carousel is, without a doubt, not only an outstanding mobile cleaning module but also a very clever design providing a number of cleaning facilities in one exceptionally compact and easy to handle, user-friendly, package. The SprayMop Master (included) starts with pre-wetting the clean mop before use and simply using the onboard liquid spray system to maintain the level of dampness needed for the specific application. • Increases Productivity - Compact design providing a number of cleaning facilities. • Promotes Hygiene & Prevents Contamination - Colour code your cleaning equipment. • Ease of Transit - Carousel design with comfort grip handle and castors for easy movement. • A Tool For Every Job - SprayMop Master, onboard liquid spray system and 70L lidded bin. • Versatile Convenience - Easy to use, easy to move, easy to change and easy to store.
Related products
SKU: J47.10
Low temperature laundry destainer - 10 litres
Works well at 60°
Effective destainer
Removes stubborn stains
Suitable for whites and colours
Developed to start working from low temperatures
Contains biocide to kill bacteria during wash cycle
SKU: CM-DO-001-1.5L
D1 washing up liquid concentrate
1.5 litre pouches
Massive cost in use savings
Accurate dosing every time
Less wastage = less cost
Weight - 5.97kg
Leaves no streaks or smears
SKU: 30888
Caustic Soda pearl granules for use in numerous applications including deep clean kitchen operations, degreasing and removal of carbon and fats. This product can also be used to unblock drains. NB THIS IS AN EXTREMELY VOLATILE PRODUCT WHICH CAN CAUSE SEVERE BURNS AND SHOULD ONLY BE USED BY PROFESSIONALS IN FULL SAFETY EQUIPMENT. PLEASE CONTACT US IF YOU REQUIRE ANY FURTHER INFORMATION.
SKU: CM-DO-003-1.5L
Suma D10 is a highly concentrated detergent disinfectant / sanitiser for cleaning and disinfecting all surfaces in food premises e.g. food preparation surfaces and fridge handles. Effective against a wide range of microorganisms, in all water conditions. The formulation also contains surfactants to provide excellent cleaning power.
30 Second Kill time in 2 stage cleaning to EN1276 standard.
Reduces waste, needs less storage capacity
150 Trigger Refills - 75 Buckets per Pouch
Gives excellent economy in use due to highly concentrated formulation
Cuts through grease and dried-on food soiling
Effective against a wide spectrum of micro-organisms
Effective in all water conditions
Excellent for all food and drink preparation areas.
Not a washroom/ bathroom cleaner - It's a catering area sanitiser-detergent
SKU: CM-DO-002-1.5L
D2 is a highly concentrated all-purpose cleaner 1.5L super concentrate for cleaning all hard surfaces. As a highly concentrated detergent, D2 is ideal for cleansing surfaces such as plastic or metal. Its formula is designed to remove dried-on food stains, oils and grease, leaving surfaces sanitary.
1 pouch produces: 300 trigger sprays / 150 buckets
Massive cost-in-use savings
Cleans all washable non-porous surfaces
Ideal for use in kitchen and bar areas
Not suitable for use in washrooms
Capacity: 1.5 litres
Weight: 6.12kg
Effective in all water conditions
Cuts through grease and 'dried on' food
SKU: C36.10
Deep Kleen Degreasing Powder
Powerful degreaser when diluted with water
Cleans & sanitises
Easy to use
SKU: 923RW7
Compatible with a wide range of cleaning agents, and suitable for use in almost any environment. Locking nozzle (leak-proof). Polypropylene construction.
This red and white 'pistol grip' three finger trigger has a fully adjustable nozzle, offering you a full mist/ stream to a fine jet. Using the strong jet spray ensures maximum efficiency and reduces waste with a reliable, accurate nozzle that aids in covering the most surface area with each spray. Manufactured from polypropylene, these triggers are available as part of a colour coded system to maintain hygienic conditions, which stops the risk of spreading germs and bacteria across divided areas in an establishment, reducing risk of illness or injury.
Widely used in restaurants, bars, schools, retail shop outlets and nursing homes.
SKU: CC579
The GreasePak Dosing Fluid is a strong yet environmentally friendly bio-enzymatic fluid which is designed to degrade fats, oils and grease that may build up in your drainage system, via connection to the GreasePak dosing module. The 5 litre fluid bags will last for one month of continuous use, and can be safely and conveniently replaced without any technical requirements; saving you time on maintenance tasks. The fluid works by a process of biodegradation, helping to keep our environment clean and healthy whist saving costs - a truly excellent product.