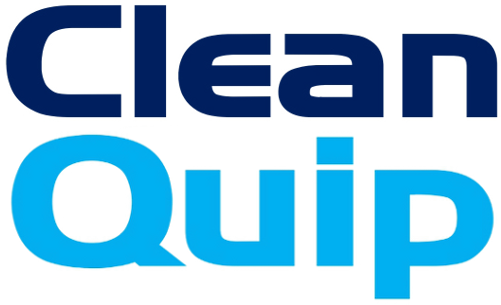 Paper Vacuum Bags For Nilfisk GD1000, GD1005, GD1010, HDS1005 Tub Vacuums (1×5)
Paper Vacuum Bags For Nilfisk GD1000, GD1005, GD1010 Tub Vacuum Cleaners
Pack of 5
| | |
| --- | --- |
| Brand | CleanQuip |
| Unit of Sale | 5 Bags |
| Lead Time | Normal |
Paper Vacuum Bags For Nilfisk GD1000, GD1005, GD1010 Tub Vacuum Cleaners
Pack of 5
Delivery – Wales Delivery is free to our local area post codes (SA & CF) for orders of £60 + VAT. Delivery – UK Mainland Delivery is Free of charge on orders of £150 + VAT within UK mainland. Orders under £150 + VAT will be subject to a handling charge of £9.95 + VAT.
SKU: 101558
Save time and safely clean smooth indoor surfaces and windows without the need for buckets and ladders. HiFly™ is an innovative telescopic tool, which has been designed to enable easier, faster and safer cleaning of larger and hard to reach window and flat surfaces. It comes in a range of sizes up to 6m to reach even the highest levels, without the need for buckets and ladders, and uses microfibre cleaning pads to give hygienically clean, smear-free results without the need for chemicals. It has a built-in hand operated pump system which is completely mechanical, no need for batteries or potentially dangerous trailing wires. This delivers a fine mist directly onto the cleaning surface, minimising water use, and the removable microfibre pad efficiently attracts and holds dirt particles for a fast, thorough clean. The angled, swivel mop head allows easy access to even the trickiest corners. The HiFly™ Kit includes your choice of handle plus one microfibre glass pad for the 1m option and three pads for the 1.4 metre, 3 metre and 6 metre models. The small HiFly™ hand-held includes a spot and glass microfibre pad.
Related products
SKU: MA-SD-009
WHAT IS THE MULTIWASH II 340/PUMP BATTERY?
A powerful battery powered scrubber dryer that cleans nearly every floor type, creating a practical and versatile floorcare solution. The battery provides a continuous run time of 50 minutes and the quick change battery system allows you to double the run time with a second battery and the machine features a battery status indicator to let you know when the battery needs re-charging. It combines a high brush pressure of 250g/cm2 for maximum cleaning power with a 4 litre capacity for maximum productivity.
SKU: EWB3SWEEP
Adjustable brush height settings
Furniture protection bumper
Hygienic topside dust emptying system
High level pick-up
Helix nylon tufted brush
105cm handle and low body height
SKU: MSJET3
https://www.youtube.com/watch?v=F67xTl88tbE Transporting a bucket of solution or pump up sprayer to wherever you need to clean can be tedious, difficult and time consuming, with more chance of spillages and overuse of solution. Motorscrubber JET solves these problems! On-board chemical injection gives you an incredible deep clean up to 3m / 10ft high, allowing you to spray precisely the amount of cleaning solution you need, when you need it. Boasting all the features of the Motorscrubber M3M, the added spray function removes the need for buckets or spray bottles. Cleaning solution is delivered through a high pressure pump directly to the scrubbing head, breaking down dirt and grime and cleaning away dirty residues to restore sparkling fresh surfaces. For the freedom to clean anywhere, and to increase your cleaning productivity, choose Motorscrubber JET.
SKU: DUP280B
280mm cleaning width - Cleans, scrubs and picks up dirty water and grime leaving floors clean and dry in a very short space of time
Simple and fast to use - No trailing cables (Ideal for in/around swimming pool areas or other areas where water ingress may be a hazard)
Feather-light - Easy to manoeuvre
Battery run time - 1hr on carpet, and more on smooth hard surfaces
Offset brushes allow deep cleaning right alongside walls and skirtings, in corners, under furniture and around fixtures
Cleans vinyl, ceramic tile, non-slip resin, smooth resin, terrazzo, carpet including carpet tiles, wood, safety flooring, non-slip flooring, entrance matting, Polysafe, Timbersafe, Marley, Flotex, Altro, Tarkett and many more.
Ideal for care homes, vets, hospitals, retail outlets, leisure, catering and educational facilities etc.
SKU: DUP420ST
The Duplex 420 Floor Steam Cleaner model, with a cleaning width of 420 mm (16?), gives 'right to the edge' cleaning, combining brush agitation and steam on all floor surfaces, alongside walls and into corners. Steam is supplied to one of the contra rotating brushes and therefore floors are left sanitised and virtually immediately dry. Steam floor cleaners, like the Duplex 420/Steam clean without the need for aggressive or toxic chemicals. This makes the use of steam floor cleaning equipment extremely ecologically friendly and economically viable. Used widely but not exclusively in the care home sector, veterinary practices and schools. The machine is also supplied with the standard fluid tanks, allowing it to be used in steam or standard cleaning mode as required.
SKU: DCL180ZB
Models DCL180 are handy cordless cleaners of cloth filtration type powered by Makita Li-ion battery;
Up to 20 min run time with 3.0Ah battery
Excellent suction power.
Ideal for cleaning after work in domestic property.
Bag-less 2-stage cloth filtration system allows for easier cleaning and quicker debris disposal.
Filter and pre-filter are washable in soapy water for repeated use.
Ideal for vehicle cleaning.
Includes floor and sash nozzles for a variety of applications.
Ergonomic soft grip
Low noise emissions
SKU: VNP180
The Nuvac 180 has many similar features of the HENRY vacuum cleaner yet simpler and more cost effective for bulk purchases of tub vacs. Outstanding long lasting performance has made the Nuvac 180 one of our best selling tub vacuum cleaners!
SKU: MA-HZ-001
18L Capacity
Metal Head
M-Class Filtration
Patented AirFlo Technology
2200W Automatic Power Take-off